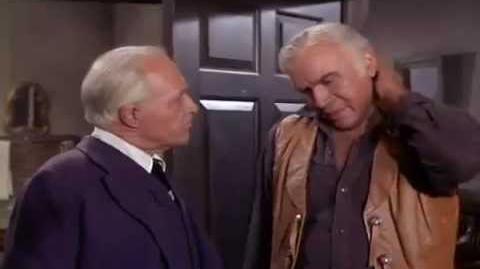 With Sheriff Coffee away, Virginia City's mayor has hired Wes Dann as the peacekeeper.
Ben soon realizes that Dann isn't terribly concerned with following the law; he's more interested in enacting his own sadistic methods of justice.
Cast and Characters
Edit
The Cartwrights
Edit
Did you know?
Edit
German episode title: "Recht und Gewalt", meaning "Law And Violence".
Ad blocker interference detected!
Wikia is a free-to-use site that makes money from advertising. We have a modified experience for viewers using ad blockers

Wikia is not accessible if you've made further modifications. Remove the custom ad blocker rule(s) and the page will load as expected.